The most beautiful alpine village
Hotel for hikers at the entry of the Pustertal Valley – Holiday region Gitschberg Jochtal
You wonder why the Hotel White Lily should be the best choice for a hiking holiday in the Pustertal Valley? For sure it is the central position, the variety of attractive tours reachable at a short distance and of course, the holiday region Gitschberg Jochtal that make this place special. The region offers a huge selection of hiking paths, every active dream comes true: demanding tours to summits over 3,000 m a.s.l., more than 30 alpine huts opened for its guests in the surroundings, easy walks for families that love the nature…
Fun & activity for the whole family
Hiking tours & activities in the Ski & Almen Region Gitschberg Jochtal
Many unforgettable activities in the outside area and in intact nature are the best holiday conditions for families with children. An absolute must in your hiking vacation in the Pustertal Valley is the mountain pasture Rodeneck. The tour to this platform with 360° view to the mountains is easy and feasible for everybody. The adventure parcs on the mountains Gitschberg and Jochtal, but also the recreative parc in Spinges are real highlights… An absolutely amazing tour for the whole family is the walk to the alpine village Fane Alm with 40 typical huts.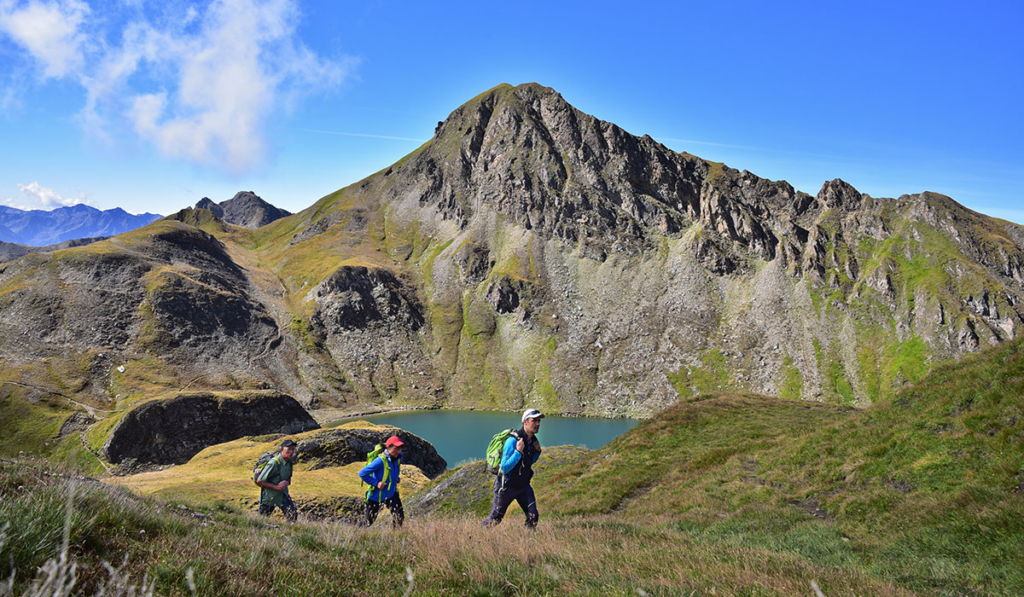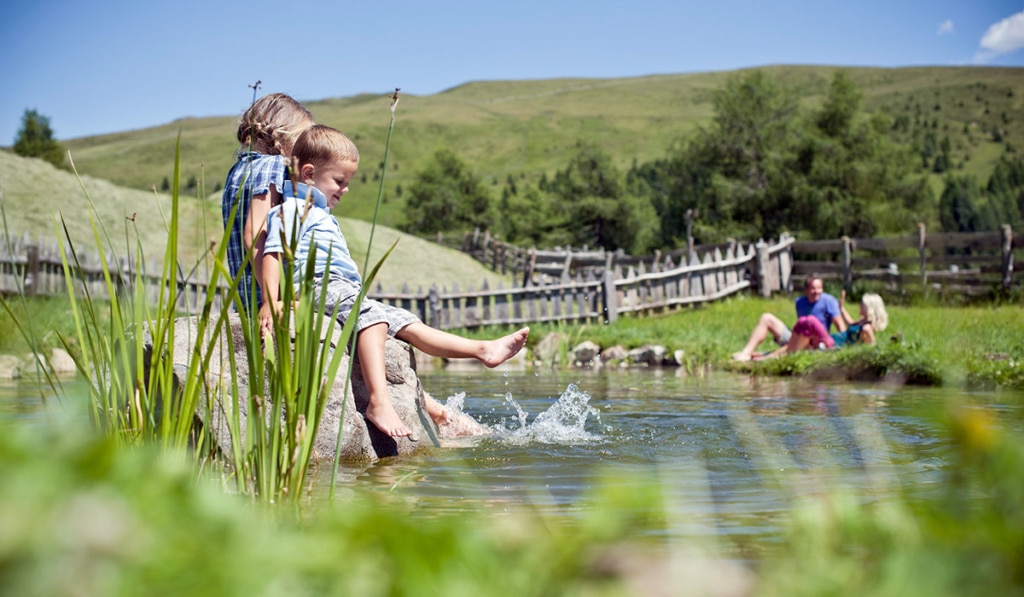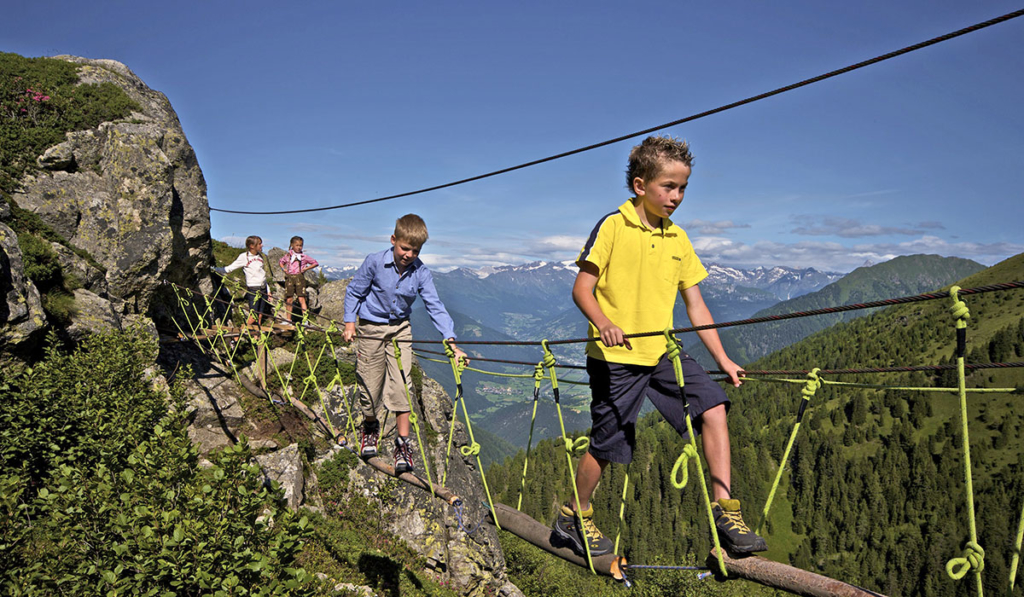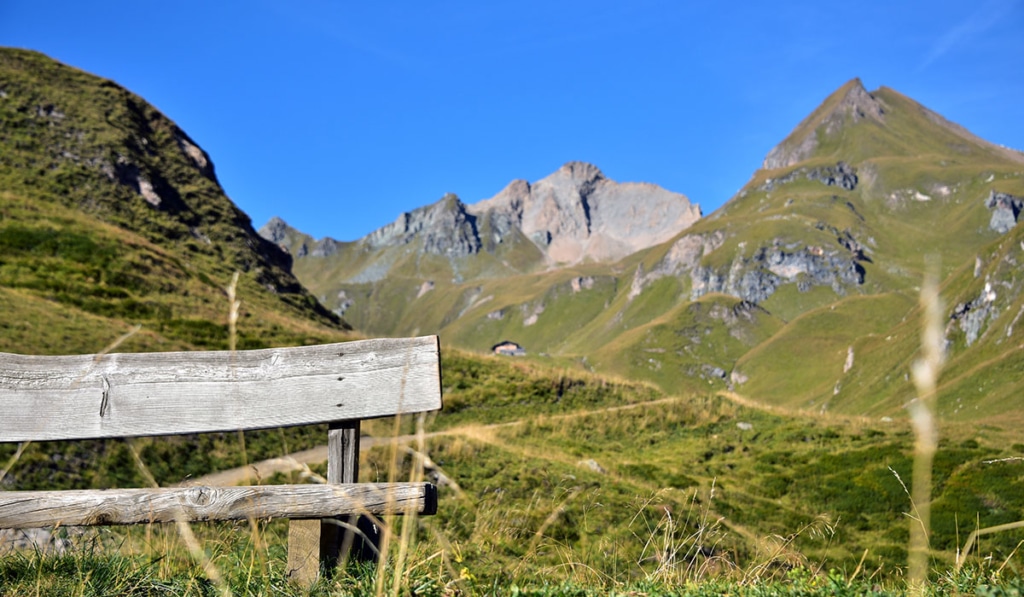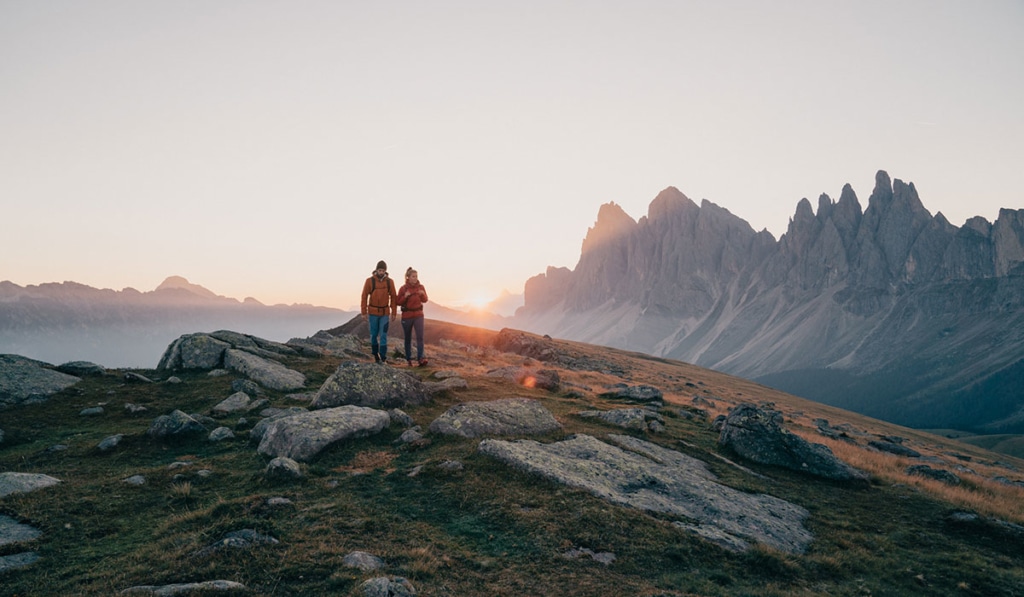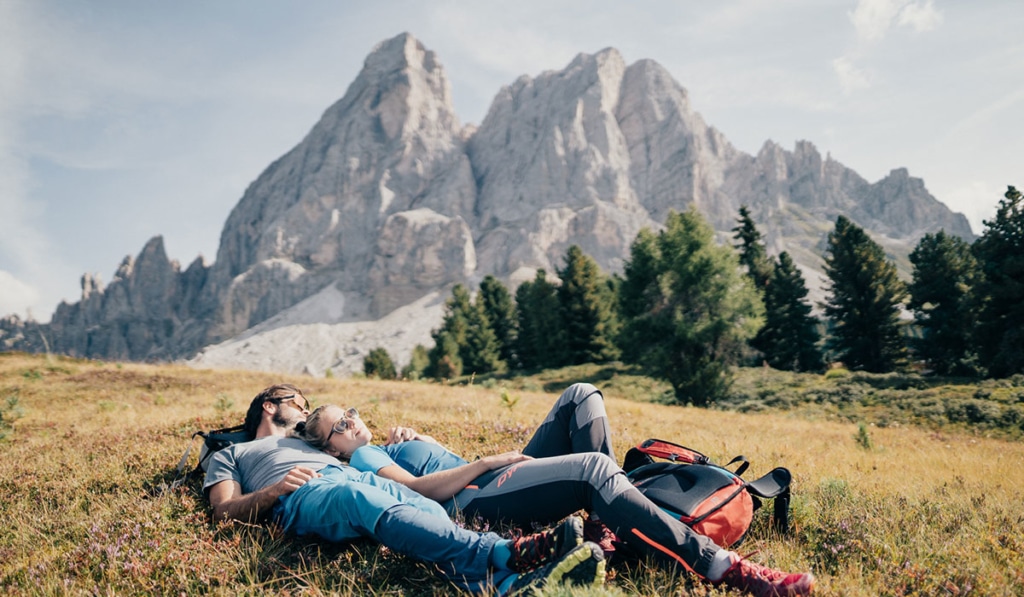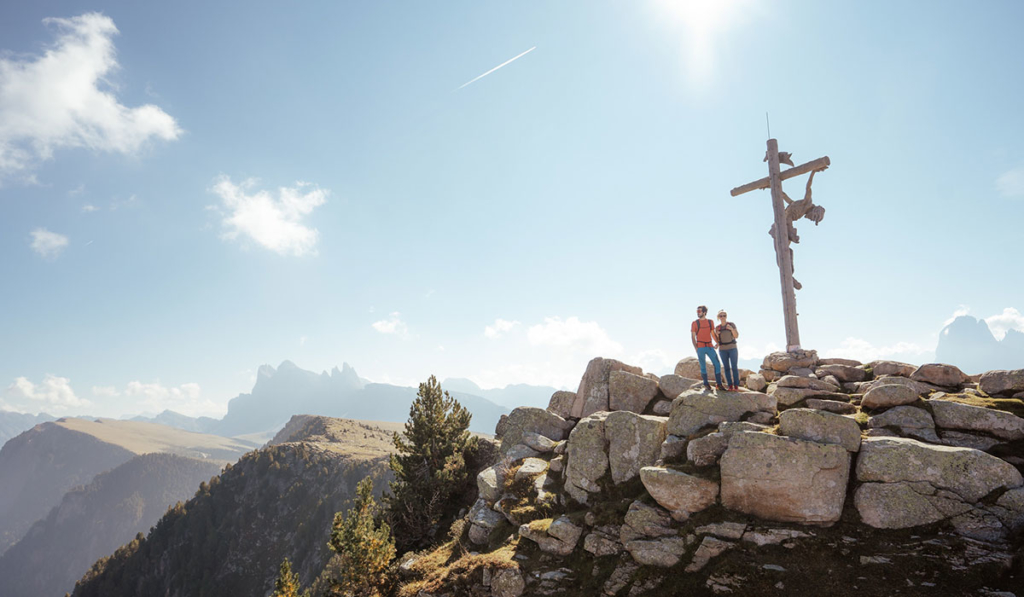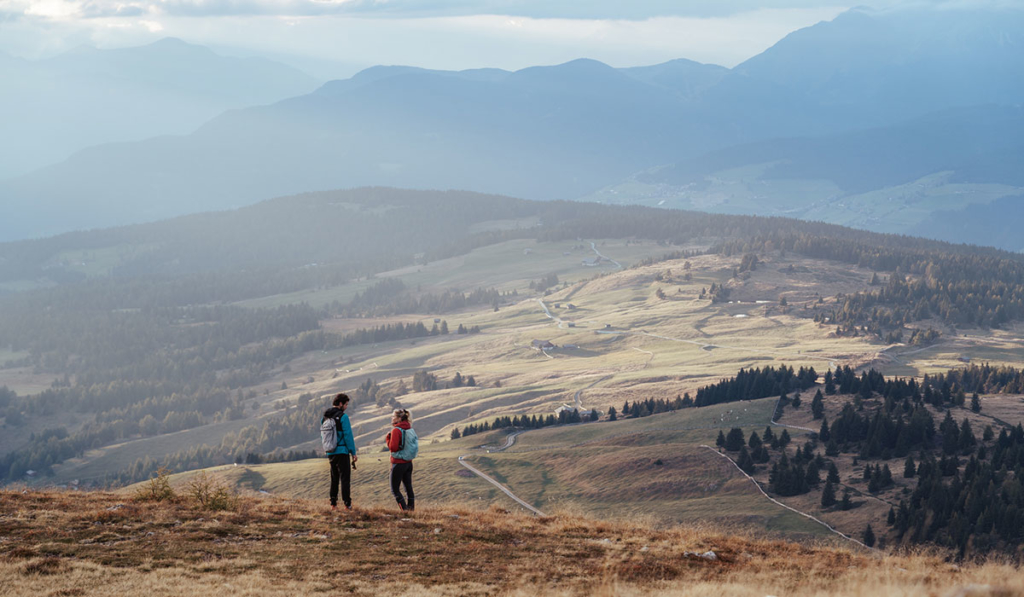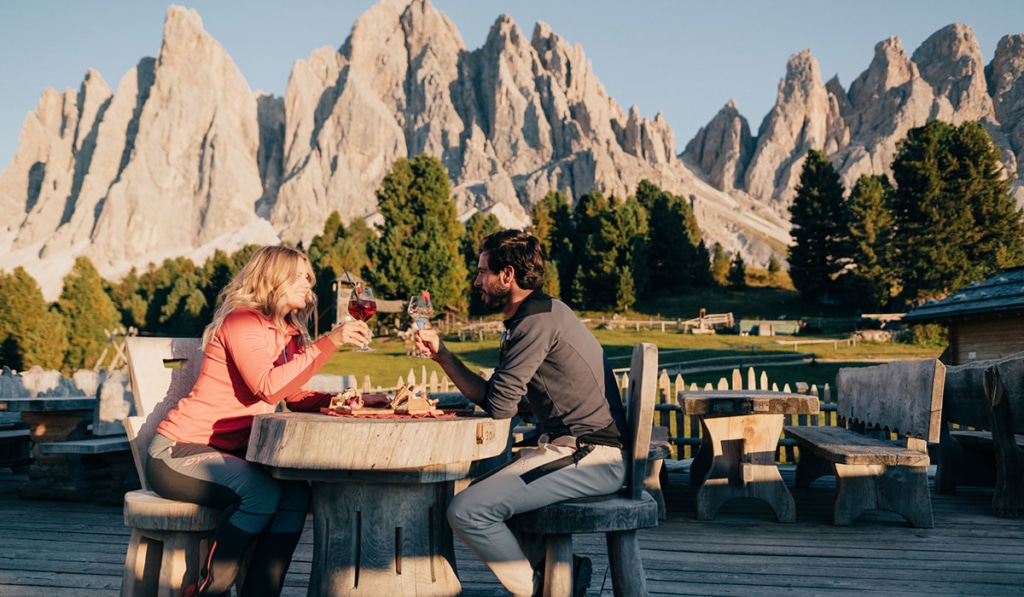 Hiking Trail 'Dolorama' – a unique hiking experience
Our hotel offers the ideal starting point for the popular hiking trail 'Dolorama'. Thanks to the Almencard, which is included for our guests, you may take the bus to Alpe di Rodengo free of charge, from where your hike begins. The Dolorama trail is almost 61 kilometers long, and it is divided into 4 stages with a total walking time of approx. 20 hours. What is so special about this hiking trail? It's definitely the consistently breathtaking view of the Dolomites, the tranquility in the heart of untouched nature and the fantastically beautiful landscape. You may also find many places to rest on this very well laid out hiking trail, so you may enjoy the beauty of the majestic mountains.
Dolorama Stage 1 – Via Alpe di Rodengo & Luson to the alpine lodge Maurerberghütte
Route: 20 km | Ascent: 941 altitude meters | Descent: 556 altitude meters | Duration: approx. 6.5 h


Dolorama Stage 2 – Around Sas de Putia, Badia Valley, alpine lodge Schlüterhütte
Route: 15 km | Ascent: 718 altitude meters | Descent: 534 altitude meters | Duration: approx. 4.5 h


Dolorama Stage 3 – In the Nature Park Puez Odle to the alpine lodge Raschötzhütte
Route: 16 km | Ascent: 664 altitude meters | Descent: 808 altitude meters | Duration: approx. 5 h


Dolorama Stage 4 – Außerraschötz Peak across forests to Laion
Route: 10 km | Ascent: 33 altitude meters | Descent: 1106 altitude meters | Duration: approx. 3 h