"Aperitivo lungo" in the lounge
Drinks, Snacks, Relax & more…Café & bar White Lily in Mühlbach
At their arrival the guests from the Hotel White Lily know exactly where they will conclude their days of vacation: in the bar of the Hotel White Lily. It is the "What a view"-effect and the position at the magical church square, that makes this hotel in Mühlbach so special. In summer season they can choose their favorite and private corner in the lounge on the terrace with palms and plan for many hours in the wonderful sun or in the shadow under chestnuts their active vacation. Fantastic coffee, snacks as for example Mediterranean baguettes, toasts, sandwiches, Southtyrolean high quality pizza, homemade cakes and ice-cream are offered. After a tour on the cycle path of the Pustertal Valley all bike-fans can't wait for the moment to enjoy the snacks of the White Lily, that fill them with strength needed to continue the tour. The bar is one of the most popular bike-stops in the surroundings and it is a meeting point with good mood effect for everyone who is looking for a Mediterranean atmosphere, an ambience beside traffic, indulgence and relax.
Party & Events in Southtyrolean atmosphere
Party, palms, snacks & dinks… The White Lily knows exactly how to party, because several times a year the host invites to his events "Lilie live" on the terrace of the hotel. Move comfortably in the corners of the lounge to the rhythm of the music, sing popular songs and live a loosened atmosphere. As event-partner Horst Nössing invites with pleasure different associations from Mühlbach. They prepare tasty dishes and snacks for the guests and fill the event with more authenticity. In the bar of the White Lily the conviviality is celebrated.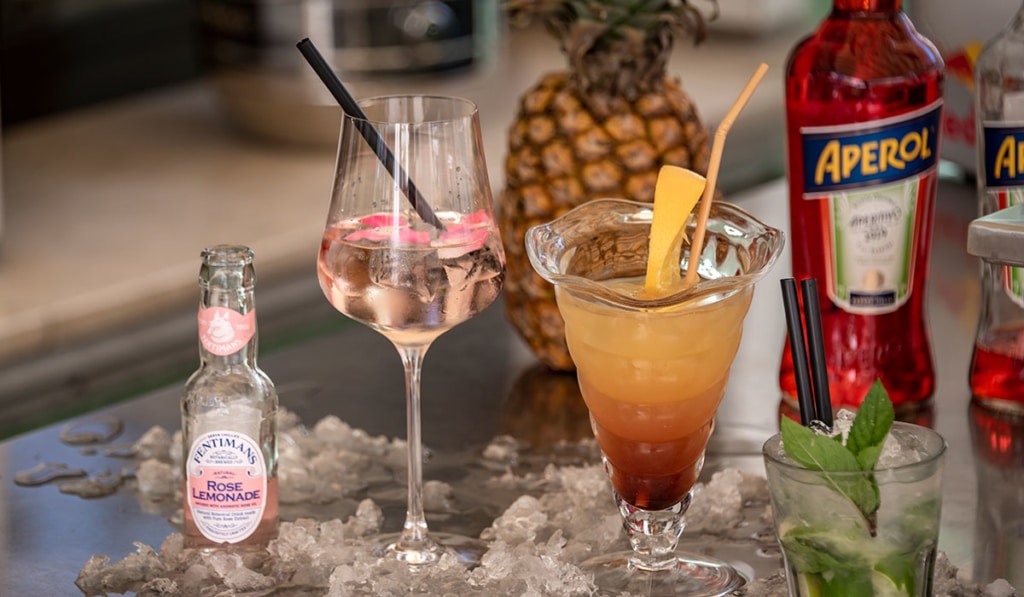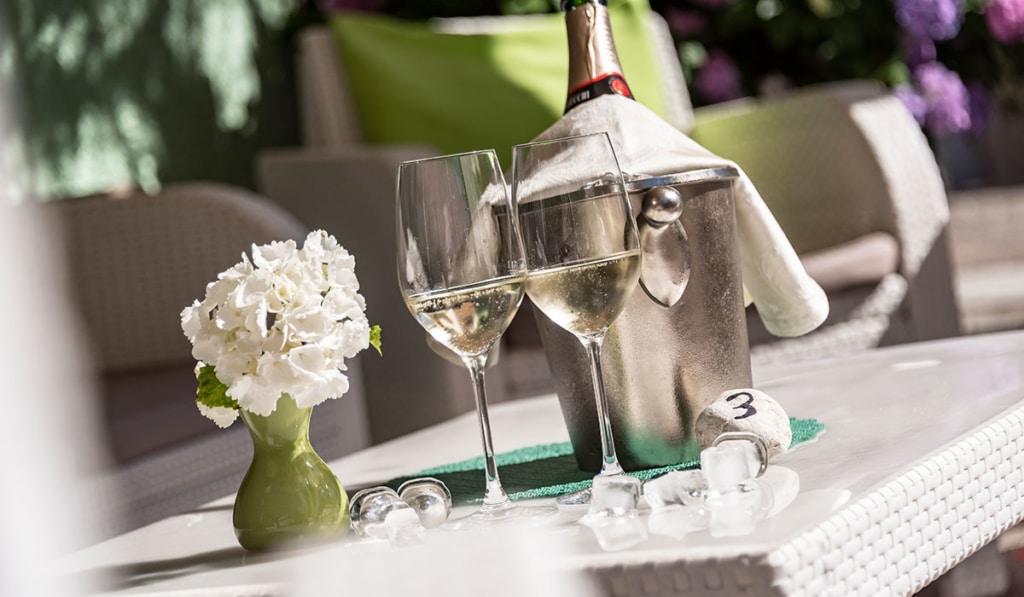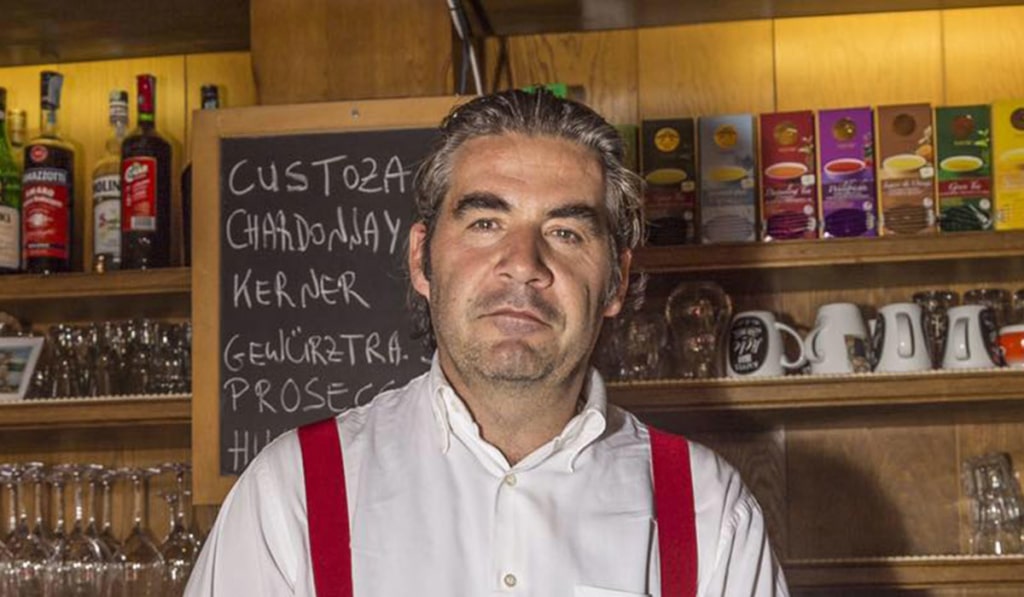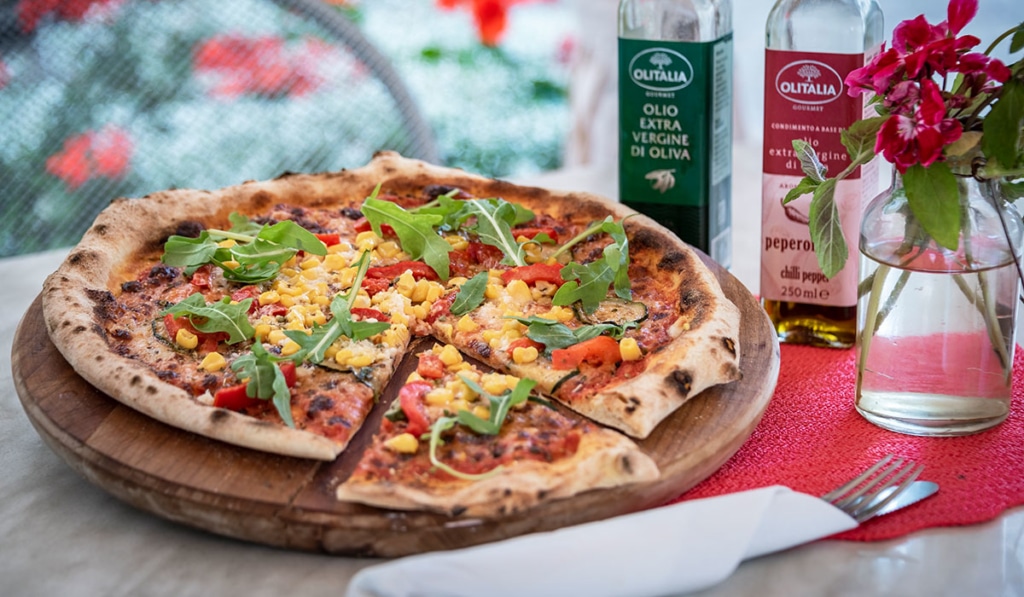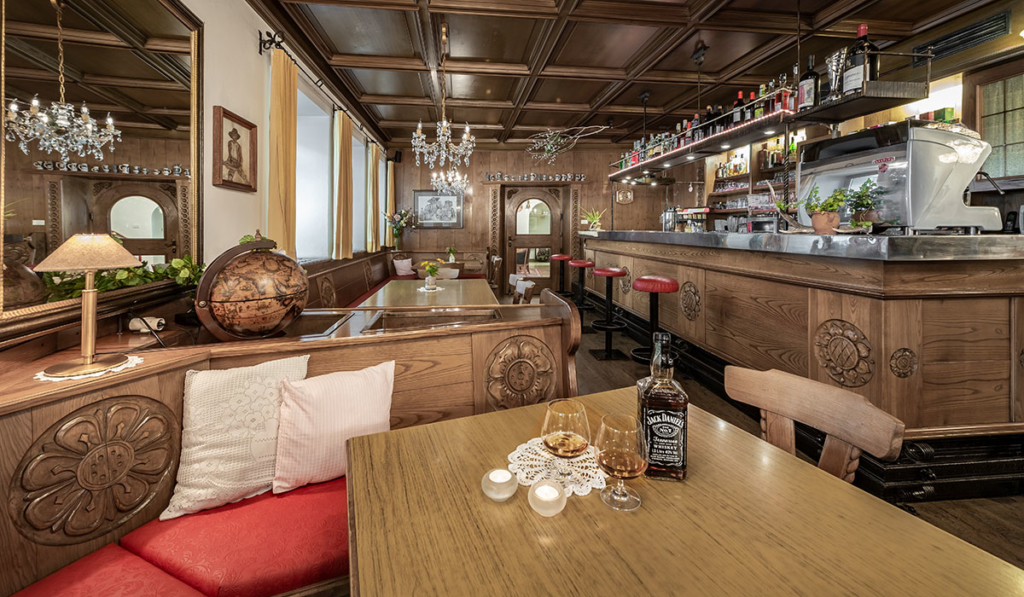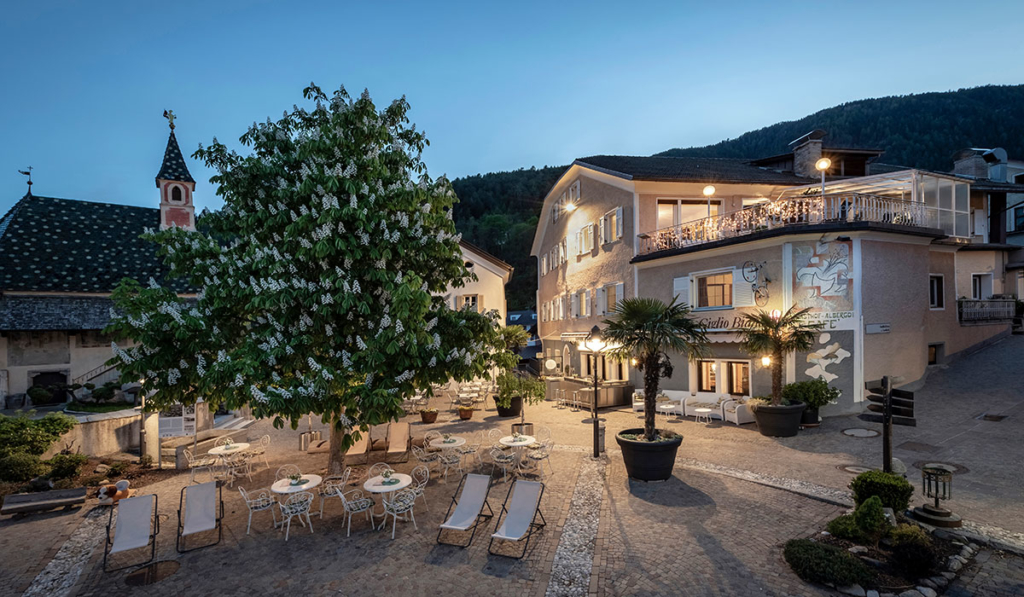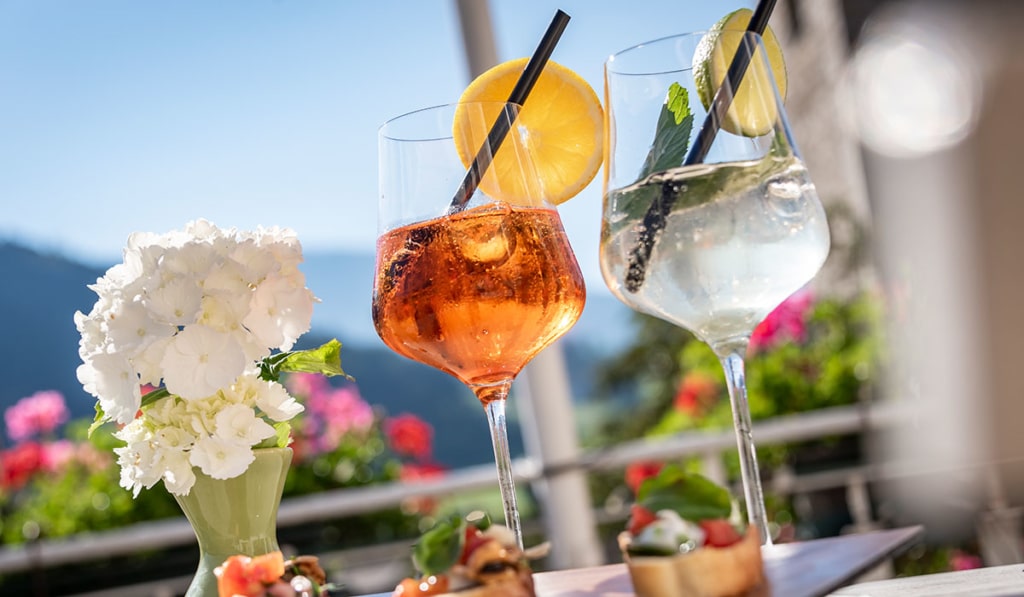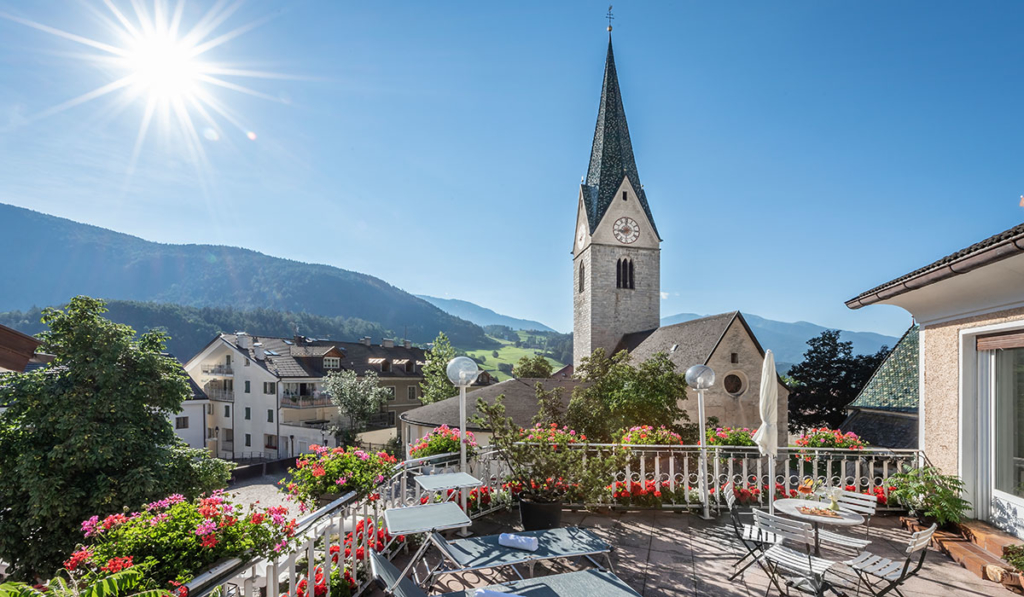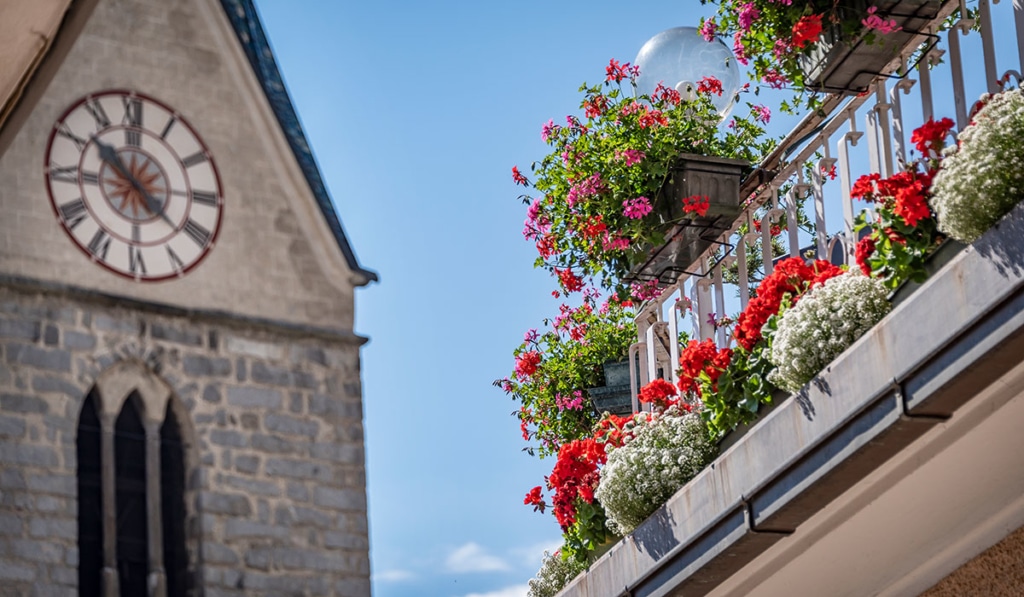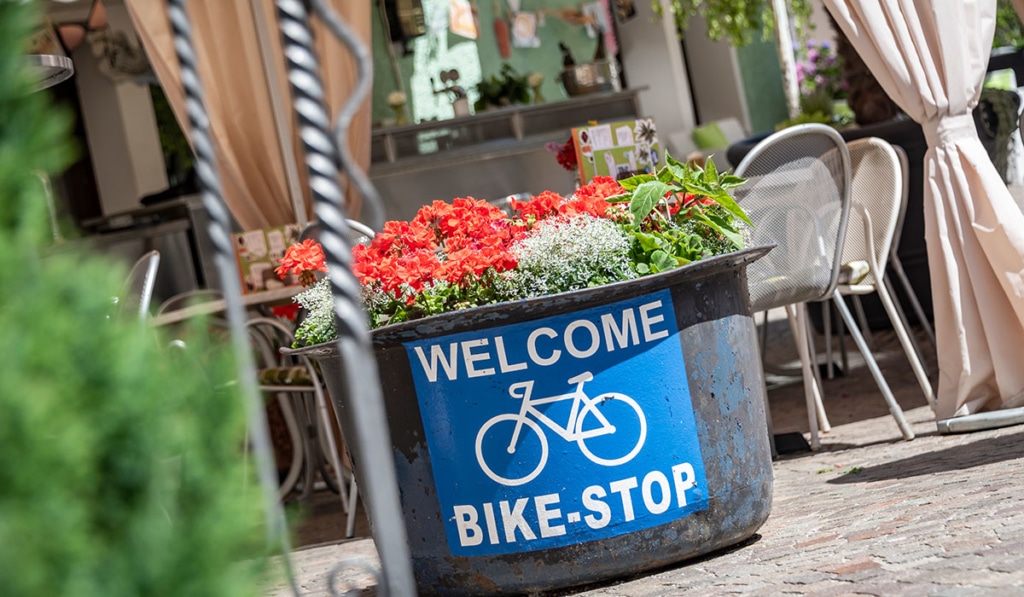 Central position on the church square of Mühlbach
In Mühlbach you will find one of the most beautiful church squares of South Tyrol. This place in the center of the municipality, free of traffic and very neat, is a real fountain of tranquility and offers many impressions. In front of the Saint Helen Church for example a statuette of marble tells the family story of Pope Benedict XVI. In the middle of the church square a modern sculpture of an angel with open wings is presented. The Hotel White Lily is the witness of many stories, art and culture of the village. Here sacral and profane elements are united with style.